Transform your "success on paper" to real-life success by creating a lifestyle of work-life harmony that will leave you feeling fulfilled and proud!
Transform your "success on paper" to real-life success by creating a lifestyle of work-life harmony that will leave you feeling fulfilled and proud!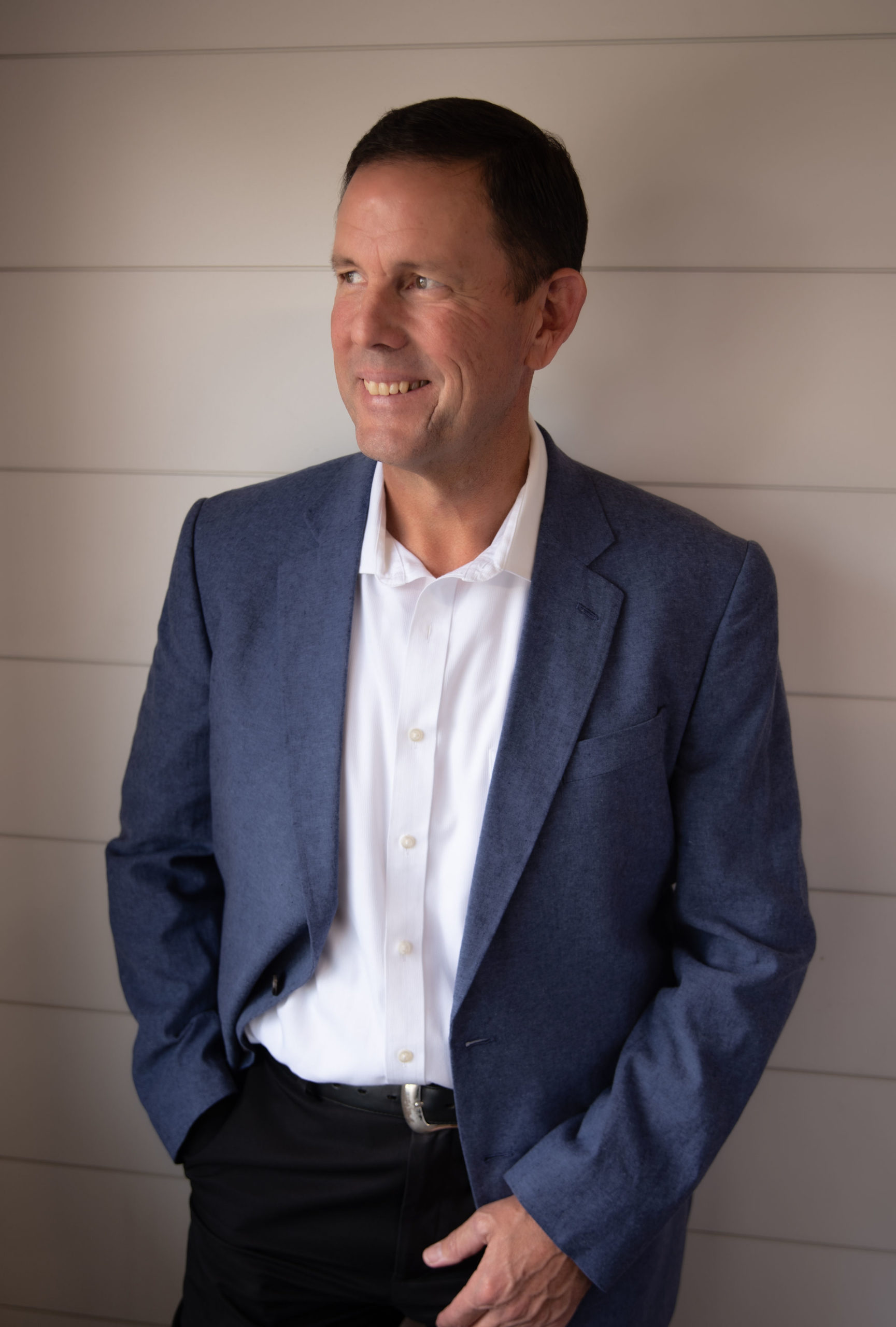 Have you been asking the same question about your life over and over?
Questions like, "Why do I feel this way?" or "I'm so successful in my career, why won't it translate to my personal life?" or even "Is this all there is?" If you've ever said, "There's got to be more than this. "I'm here to tell you there is!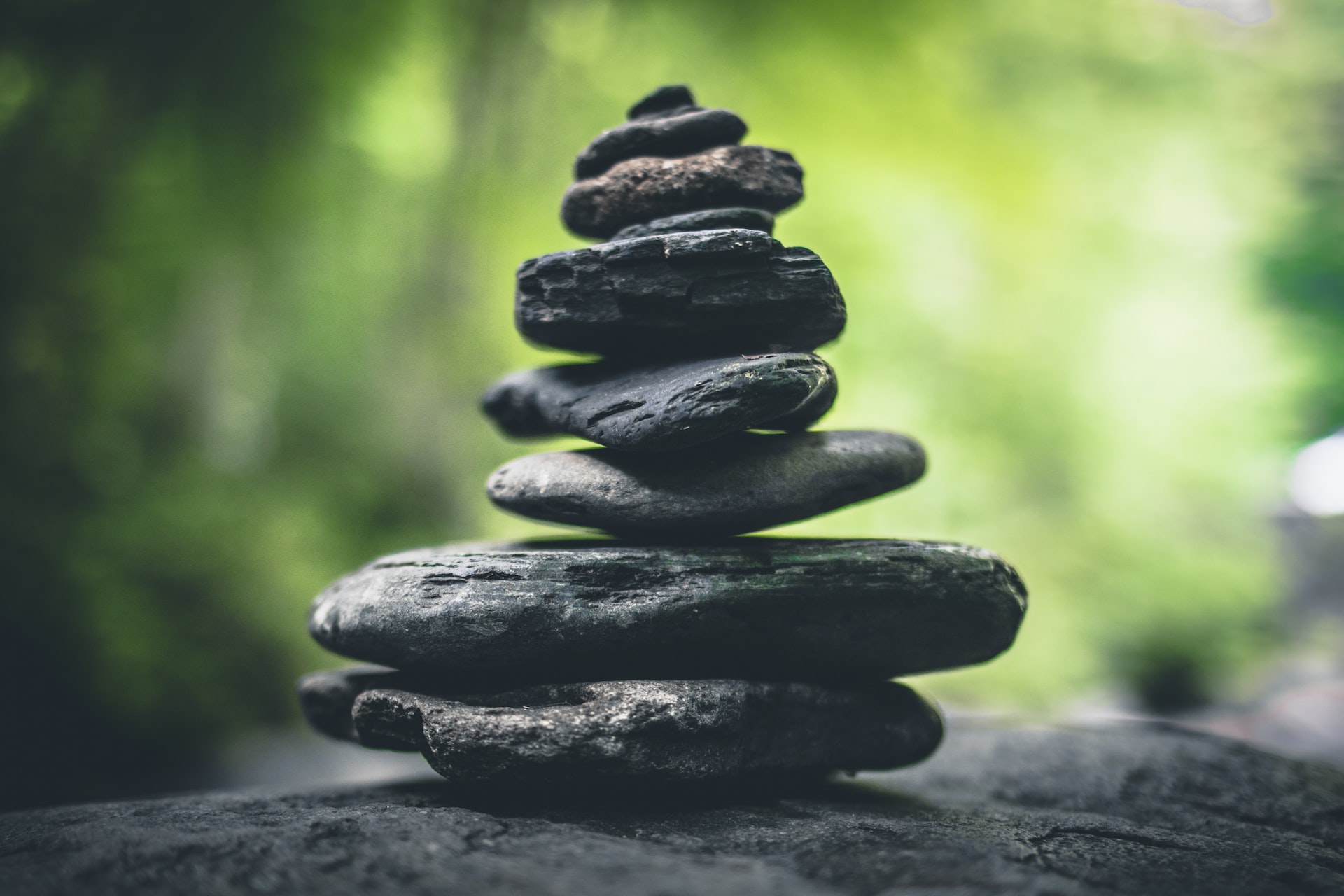 I'm Jeff Eschliman, and I've asked those very questions before. The good news is… I found my answers and I'm here to help you find yours.
Executives all over the world are thriving in the boardroom, their bank accounts are booming, and they look fantastic on paper, but their personal struggle tells another story. Mine looks a little like this…
I survived a war, had a lucrative career, traveled extensively, and had the family, house, cars, and toys…everything a man could want.
There was one thing that threatened all of this… Me. My professional life was a success, my personal life was a mess.
So, I did something about it.
And you can, too.
Success and Harmony Coexist
The 3 step process to create your harmony
After months of searching, experimenting, and refining, I created a system that changed my life and for the last 5 years, I've been teaching it to groups, organizations, and individuals so they, too, can create a life where success and harmony coexist.
Step 1: Get Clear
Every great transformation begins with clarity. We'll get clear on your roles, your vision for a better future, and your why, and then create a road map to add harmony to your success. This one-page plan will change how you feel and act- it's your personal game-changer.
Step 2: Create a Rhythm
I call this "Zen for Success" – Once clarity is found we'll create a rhythm throughout your day where you can pause the noise and chaos allowing you to check in on yourself personally and to ensure that your plan is on track – making any needed adjustments along the way.
Step 3: Track & Repeat
To ensure lasting harmony, we must track what works and what doesn't. When we find the sweet spots in your day, we'll create a repeatable template for long-term success. Tracking is when the fun really begins!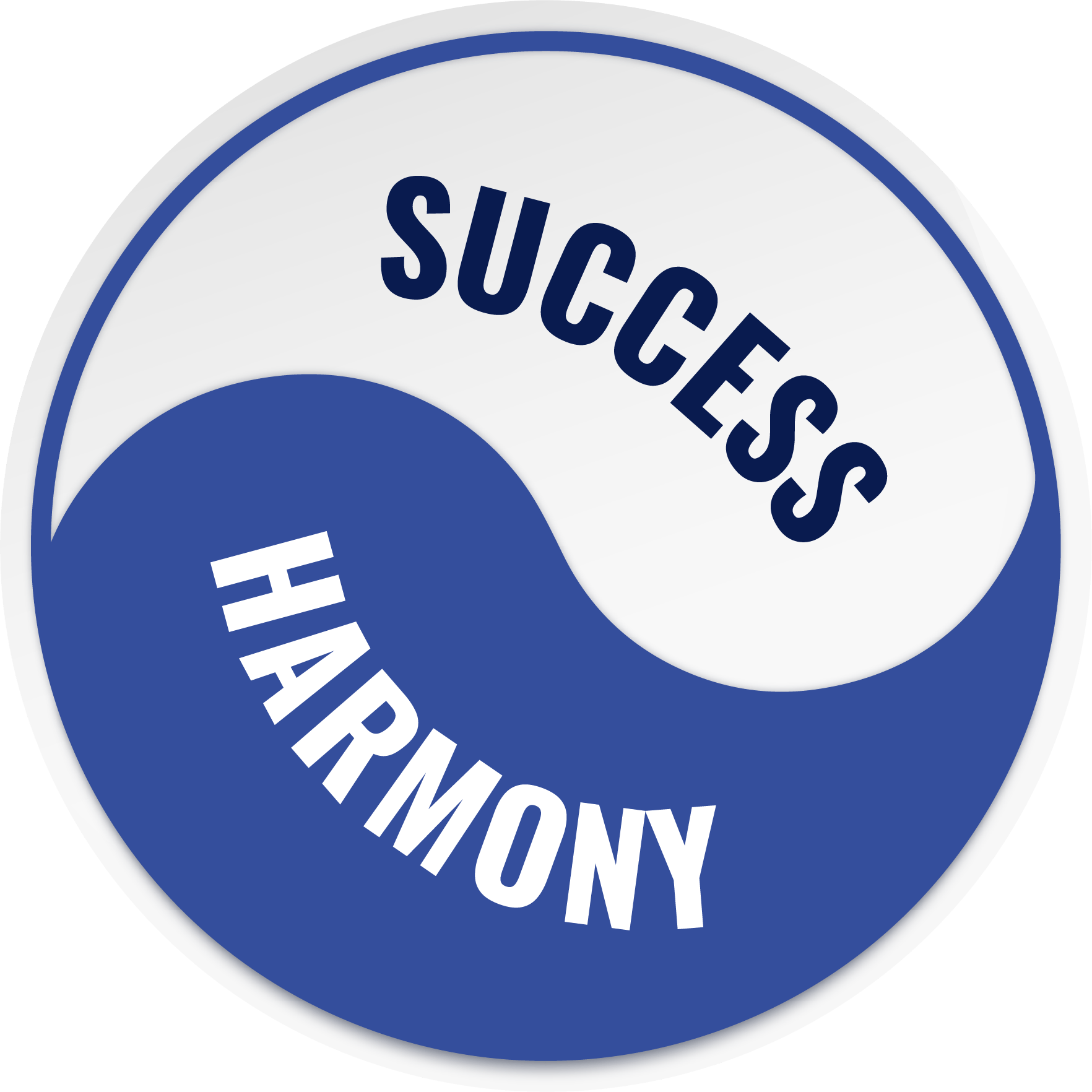 Priorities
When we stop putting off what's most important, we can create a lifestyle that's both successful and harmonious.
Perspective
What lens have you been looking through to define and determine your overall success?
Plan
You created a business plan, why haven't you created one for your life?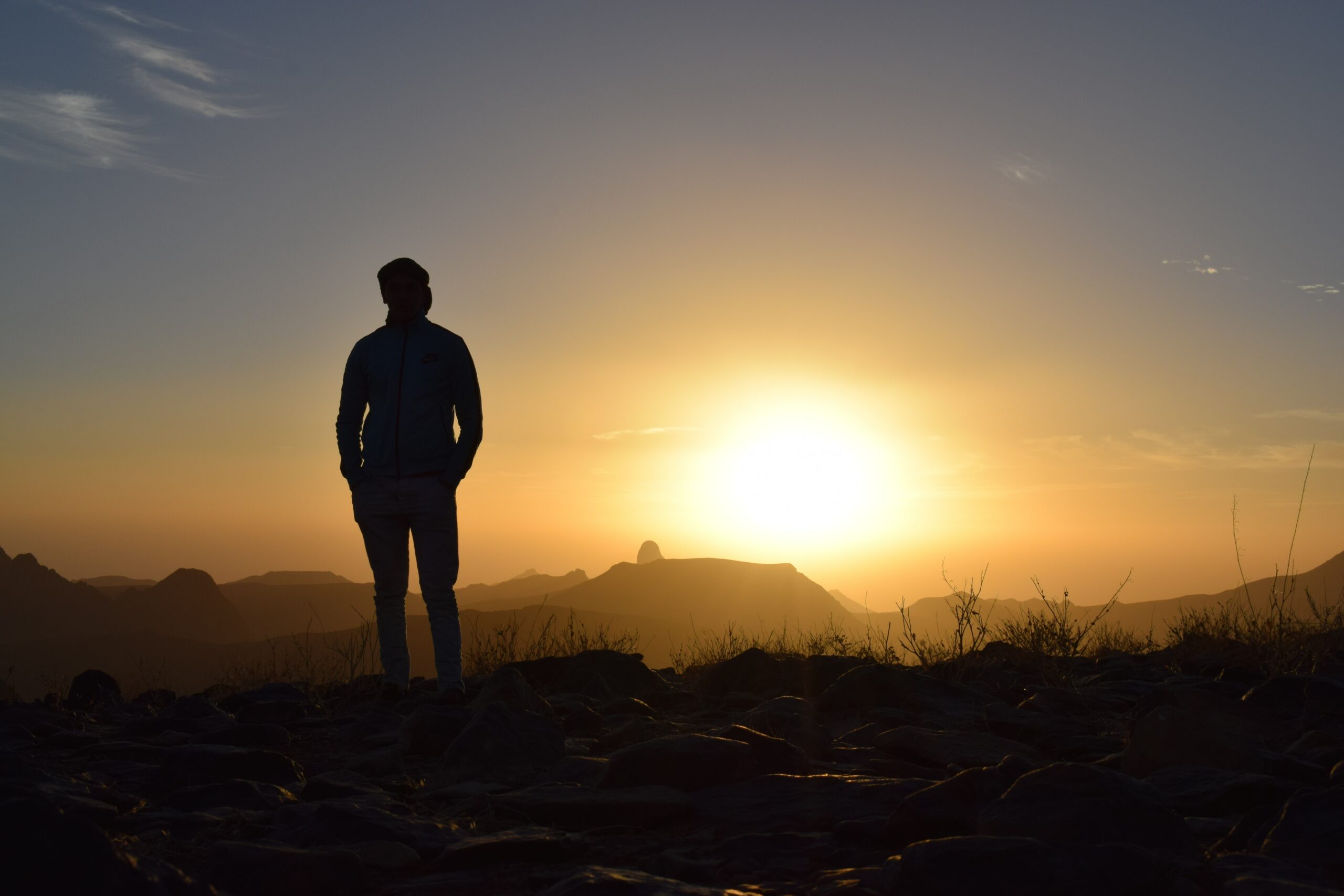 If you're ready to stop asking questions and start creating solutions, then look no further. Discover the tools you need to achieve the life harmony you've been yearning for. Access my free Create Harmony Video Series, get on my newsletter, or simply get started today!
Everything you need is one decision away.
Sat YES to yourself, your life, and your future.
When I added harmony to my already successful life, it changed something in me. I started to understand why I was here and it wasn't just to build up my resume or bank account – it was to live a life of meaning, one I could be proud of.
When I started to use this system, everything changed for me, but don't just take my word for it, hear what some of my clients have to say:
"If you are looking for real change in your life (like I was) and you are exhausted with your own excuses (like I was), in the first five minutes Jeff will have you rolling up your sleeves! Jeff has a special gift of cutting right to the heart of the matter, helping you reach that higher self of yours that has been wanting and waiting to take action all this time. Working with Jeff has been for me a catalyst for success in areas that I have been drifting around in for years, and not only that, but supplied me with some extremely valuable tools for refining my own definition of personal success."
"I surround myself with great men and this is one of the greatest, my coach and close friend Jeff Eschliman. His goal program has elevated my life to an amazing level and we are just getting started."
"When I first met Jeff, I was full of anxiety and depression, and overall, I lacked purpose and structure. After working with Jeff, he has given me a series of gifts and tools that I am going to be able to utilize for the rest of my life. I am a much better father, man, and athlete, he blew my expectations out of the water. So, if you're on the fence, or if you're considering getting some coaching from Jeff, take it from me, your life will be forever changed."
Option 1:
Access the free Harmony Video Series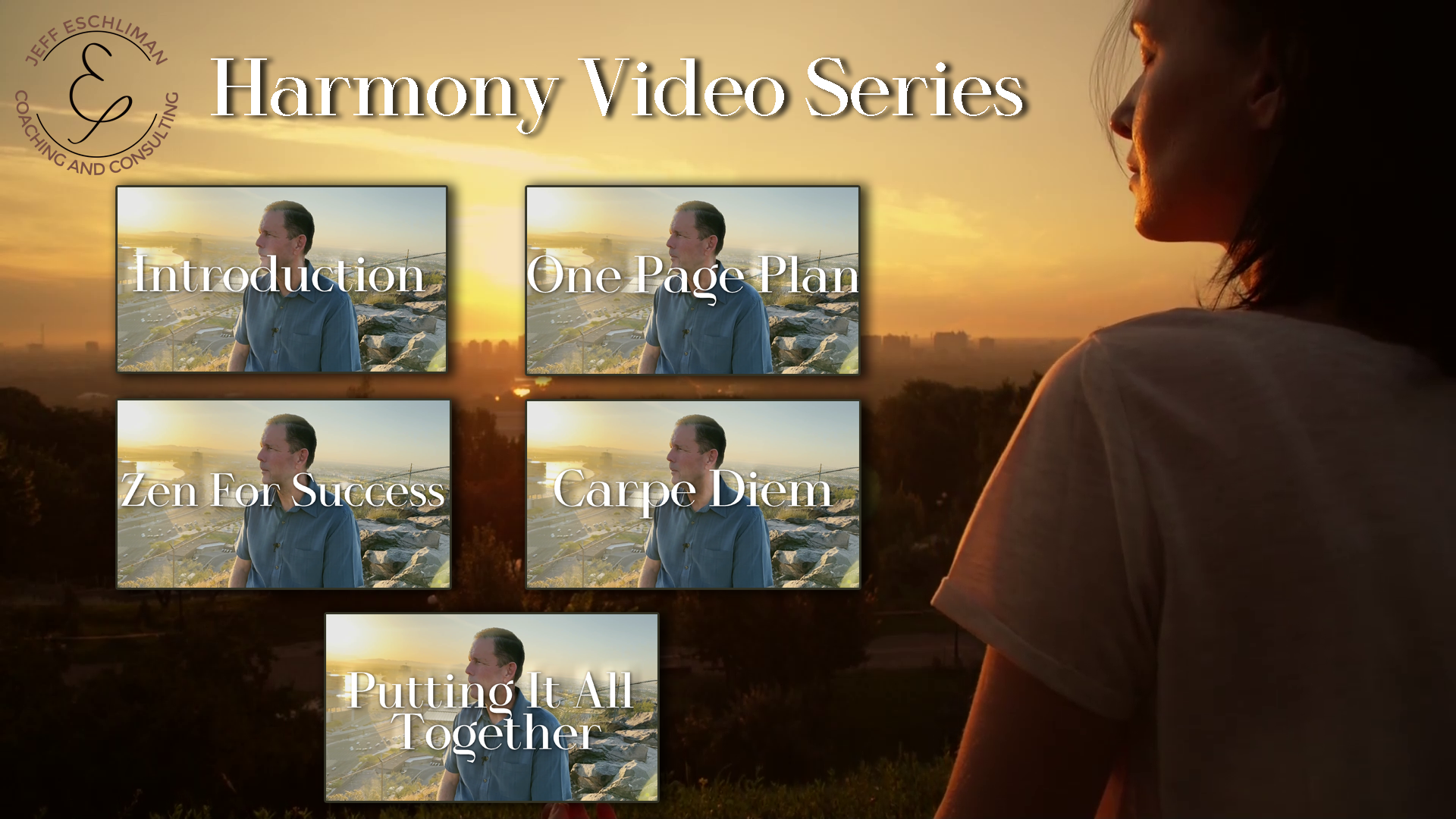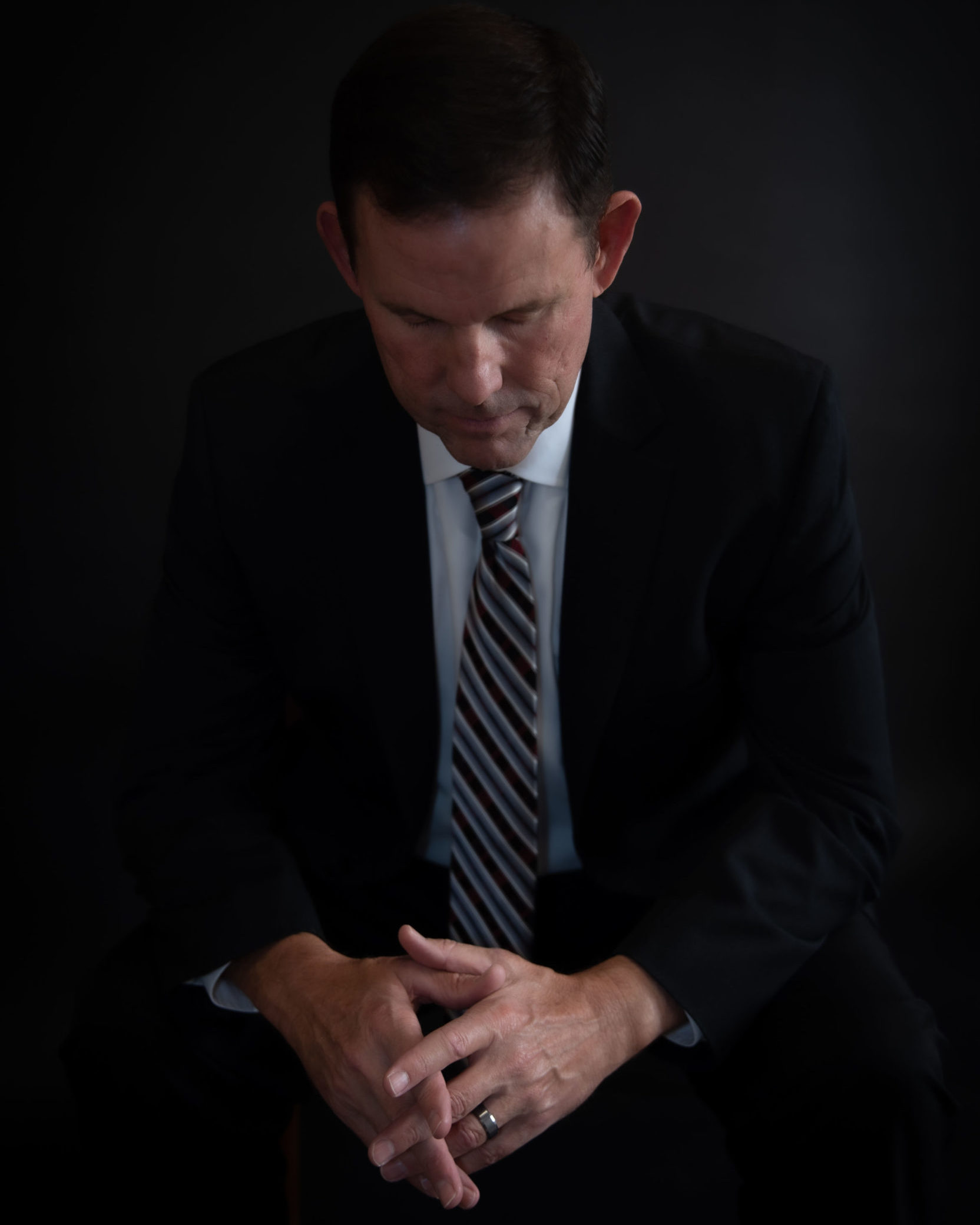 Schedule a call with Jeff
Click the button to fill out a short questionnaire. Jeff will get back to you and discuss next steps.