Jeff helps executives create a lifestyle where success and harmony coexist.
Priorities
Stop trying to get it all done and failing!
Perspective
Why are you successful but you don't have true joy?
Plan
You have a successful business plan, why don't you have a Life Plan?
Success and Harmony Coexist
The 3 step process to create your harmony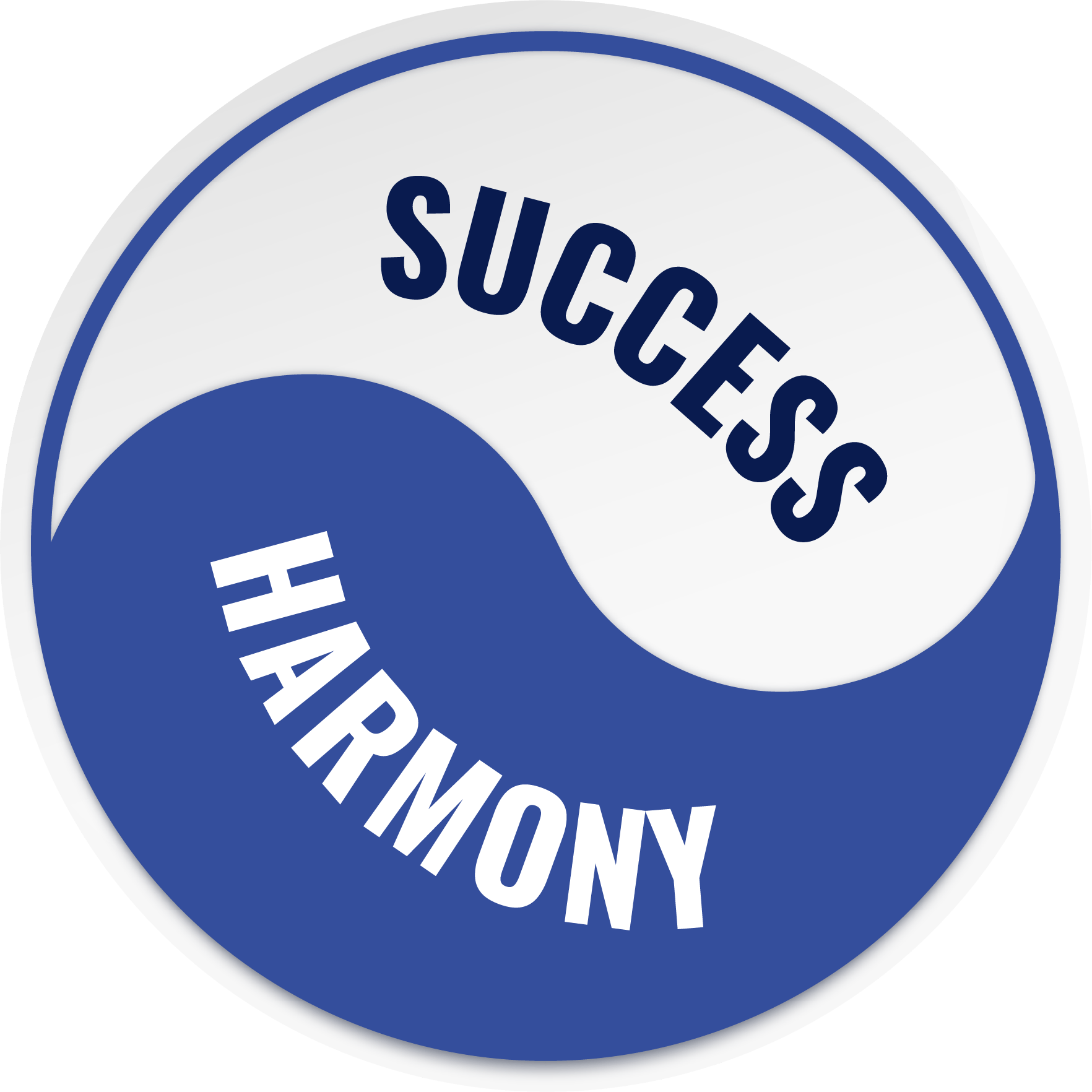 Step 1: One Page Plan for Life
We get clarity on your roles, your vision for a better future, and your why, then create a road map to add harmony to your success.
Step 2: Zen for Success
We create a rhythm where you can pause the noise and chaos of the day-to-day allowing you to check in on yourself personally and to ensure that your plan is on track or appropriately changing due to the speed of life.
Step 3: Seize the Day
We ensure the fundamentals of daily success by creating a repeatable template for success and tracking to ensure we are on target.
Option 1:
Access the free Harmony Video Series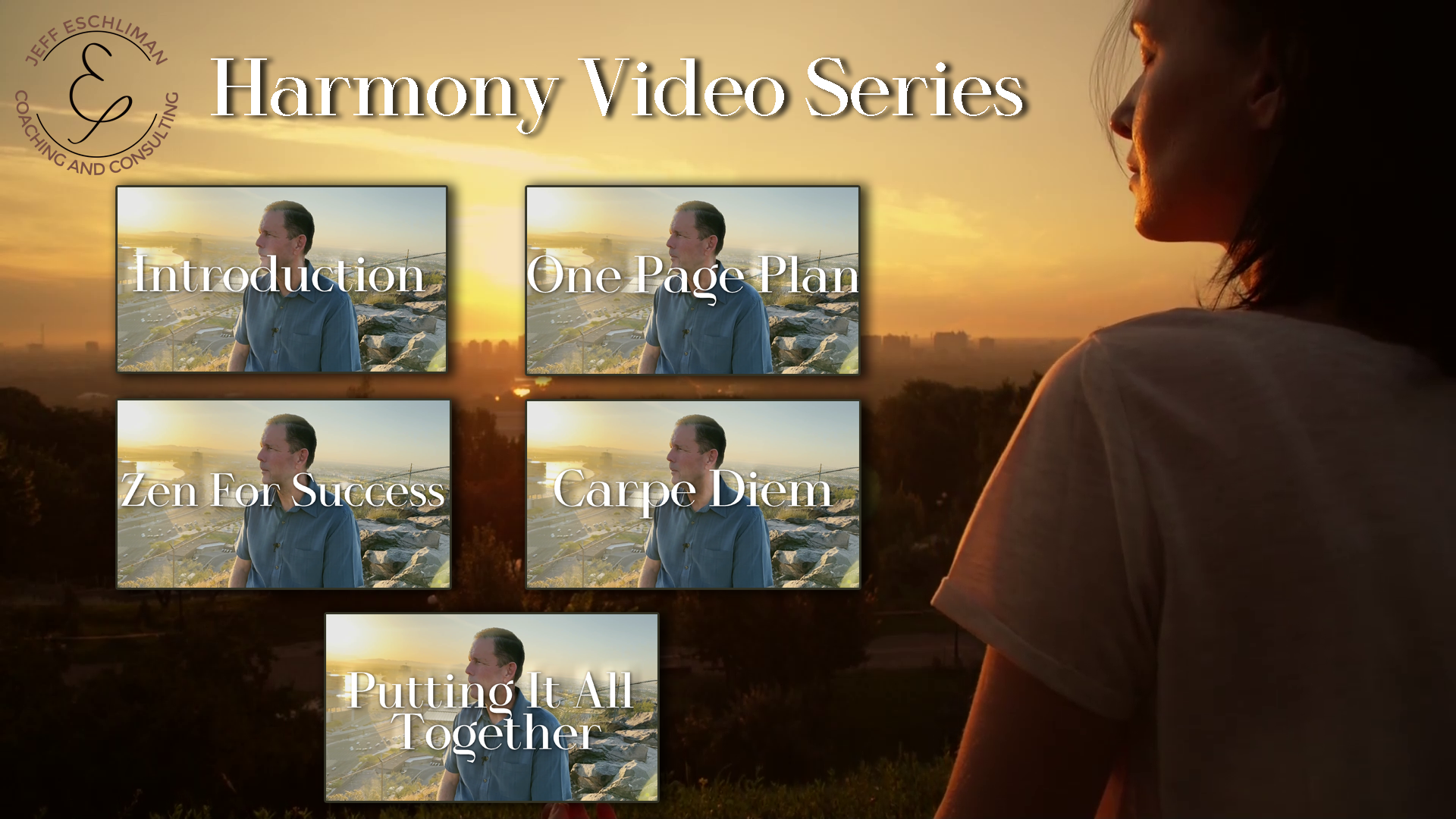 Option 2:
Talk to Jeff About Coaching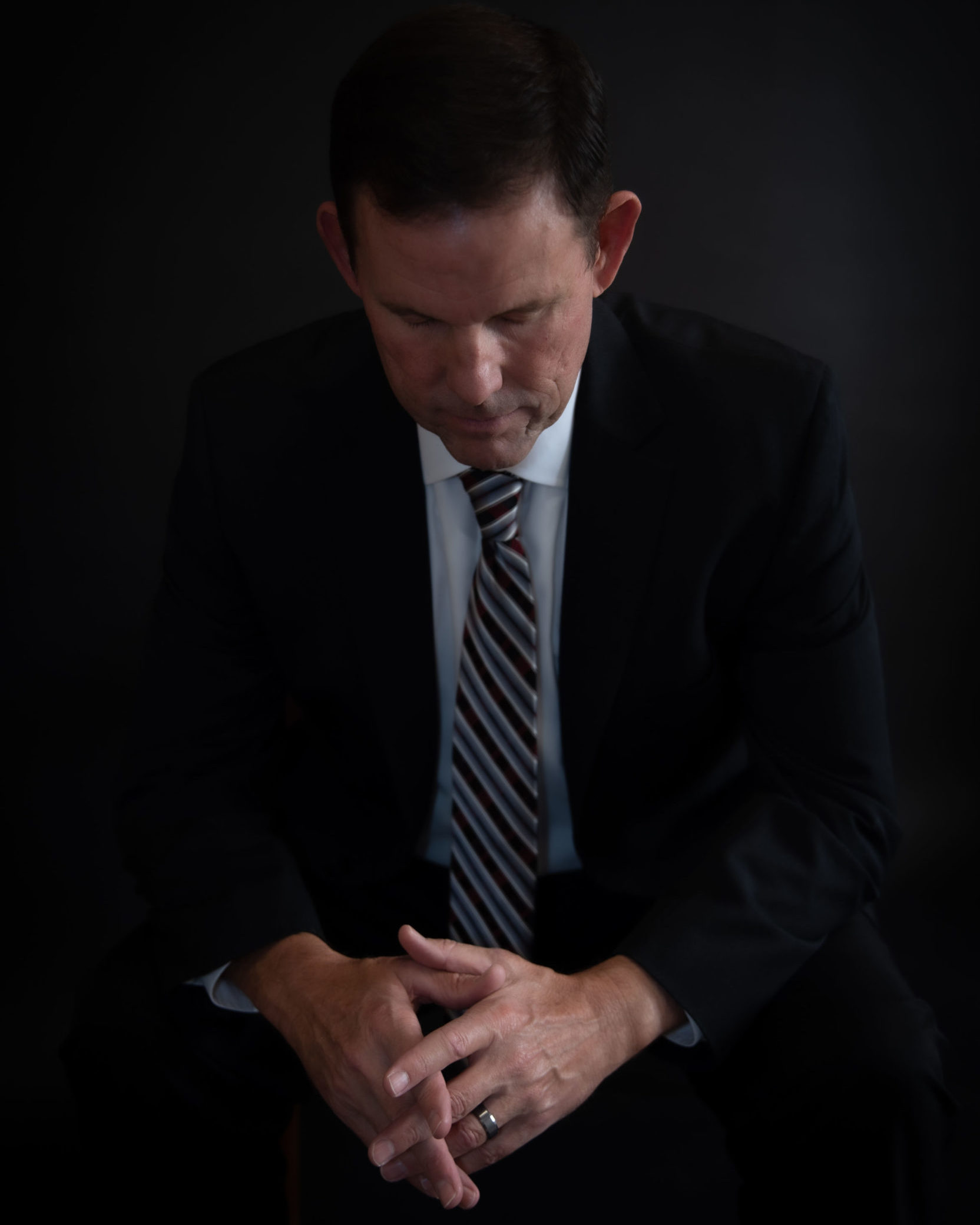 Schedule a call with Jeff
Click the button to fill out a short questionnaire. Jeff will get back to you and discuss next steps.
"If you are looking for real change in your life (like I was) and you are exhausted with your own excuses (like I was), in the first five minutes Jeff will have you rolling up your sleeves! Jeff has a special gift of cutting right to the heart of the matter, helping you reach that higher self of yours that has been wanting and waiting to take action all this time. Working with Jeff has been for me a catalyst for success in areas that I have been drifting around in for years, and not only that, but supplied me with some extremely valuable tools for refining my own definition of personal success."
"I surround myself with great men and this is one of the greatest, my coach and close friend Jeff Eschliman. His goal program has elevated my life to an amazing level and we are just getting started."
"When I first met Jeff, I was full of anxiety and depression, and overall, I lacked purpose and structure. After working with Jeff, he has given me a series of gifts and tools that I am going to be able to utilize for the rest of my life. I am a much better father, man, and athlete, he blew my expectations out of the water. So, if you're on the fence, or if you're considering getting some coaching from Jeff, take it from me, your life will be forever changed."